People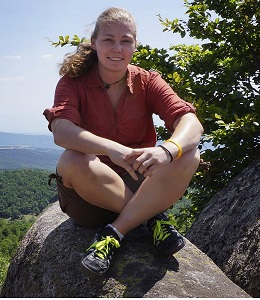 Office: C480 Spaulding 6, Ellicott Complex, SUNY Buffalo
Email:
Title:
PhD Candidate, Department of Anthropology
Teaching Assistant, SUNY Buffalo
Education:
BA 2013                                                                                                                                                   Department of History, University of Idaho
BS 2013                                                                                                                                                    Department of Anthropology, University of Idaho
MA 2016                                                                                                                                                   Department of Anthropology, University at Buffalo
Research Interests:
Ancient Thrace, Bulgaria, Import and Imitation, Greek Colonialism, Cultural Ideology, Postcolonial Theory, Interaction Theory, Ceramic Analysis, Iron Age Balkans
Fieldwork Experience:
Dissertation Research, 2016-current: Intensive survey, excavations, and laboratory analysis of ceramics at Pistiros in Bulgaria, comparative analysis of sites for ceramic typology, and archeometric analysis of sherds in Sofia, Bulgaria.
Archaeological Survey Project Director/ Crew Chief, 2015-current, University at Buffalo Archaeological Survey.
Field School, 2013: Ancient Greeks in the Land of Dionysos – Excavation at Emporion Pistiros, Thrace through Balkan Heritage Field School and New Bulgarian University.
Internship, 2012: Boise Basque Archaeology Project (Cyrus Jacobs-Uberuaga House Project) organized by the University of Idaho.
Archaeology Laboratory Assistant, 2012, University of Idaho.
Fellowships and Grants
Fulbright Fellowship, Bulgaria, 2017-2018.
American Research Center in Sofia Pre-Dissertation Fellowship, Bulgaria, 2017-2018.
Lambda Alpha Research Award, 2017-2018.
Mark Diamond Research Fund, 2017-2018.
Institute of European and Mediterranean Archaeology Research and Travel Grant, 2016.
Jane C. Waldbaum Archaeology Field School Scholarship, 2013.
Professional Organizations:
American Institute of Archaeology (AIA)
Institute of Mediterranean and European Archaeology (IEMA)
New York State Archaeological Association (NYSAA)
World Archaeology Congress (WAC)
Society for American Archaeology (SAA)
European Association of Archaeology (EAA)
Lambda Alpha
Selected Publications:
– Chronika, 8 April 2017, "Interpreting Social Changes Through Ceramic Manufacture: A Preliminary analysis of Late Iron Age handmade Thracian ceramics"
– Ohio Archaeologist, in press, "Public Archaeology at the McKendry Site: Understanding the Meadowood in Western New York"
– New York State Archaeological Association Bulletin, forthcoming, "Generations Along the Lake: Interpreting thirty years of archaeology at the McKendry Site"
– ABD Anthropology Bachelor to Doctorate, 2015, "The Changing Face of Colonization: An Examination of Greek Colonialism in Thrace"